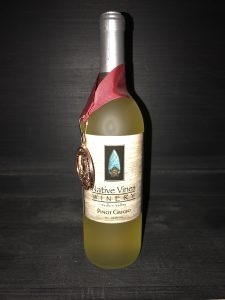 Pinot Grigio
Crisp clean white wine with flavors of melon and pear with a nice soft straw color. Our Pinot Grigio pairs well with seafood, light pasta dishes or cheese and crackers.
$13.95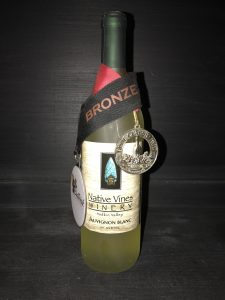 Sauvignon Blanc
Light and refreshing white wine with a hint of sweetness to soften the tart citrus notes. The Sauvignon Blanc is excellent with seafood dishes.
$13.95
Riesling
Off-Dry wine with stronger tropical notes. This Riesling is a great sipping wine or is even great paired with cheese.
$13.95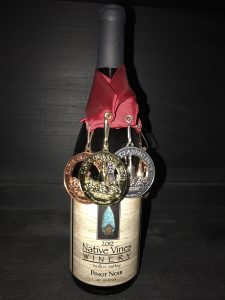 Pinot Noir (2013)
This wine is full bodied and a lightly oaked red wine. Fruit forward with its jammy berry flavors and a light liquorices notes in the aroma and finish. This Pinot Noir pairs nicely with meats but also fruity enough to pair with a lighter fare.
$21.95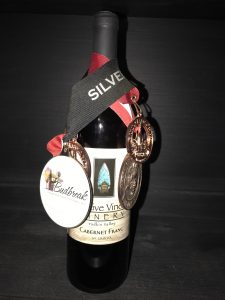 Cabernet Franc (2014)
This wine is a 2014 Full Bodied and medium oaked red wine. Our Cabernet Franc has deep dark stone fruit flavors with a hit of cinnamon in the finish.
$19.95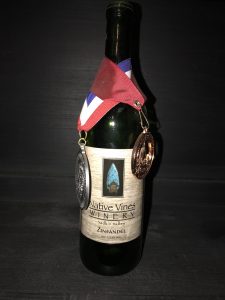 Red Zinfandel
This Red Zinfandel is a 2014 Full-bodied with deep red color and spicy, peppery flavors and has a fruity finish. Serve this wine with meats, stews and wild game, especially grilled foods.
$18.95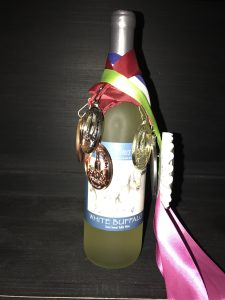 White Buffalo
Semi-Sweet Blend Chenin Blanc, light-bodied white, with soft notes of peach and honey. White Buffalo is best served chilled with light fare, blue cheese.
$14.95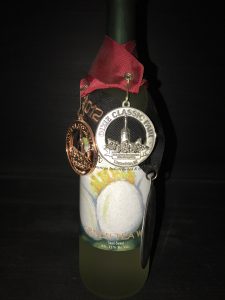 Green Tea
A non-grape, semi-sweet fermented tea created here by Native Vines Winery. Made by using 100% Organic Tea, very light and delicate. Created to pair with Lexington BBQ, but works with anything Ice Tea is served with.
$14.95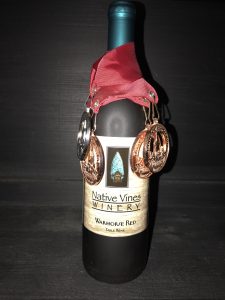 Warhorse Red
Warhorse Red is a semi-sweet blend of our aged oaked reds and cherry. It has Big Cherry aromas with a hit of clove and vanilla in the finish.
$16.95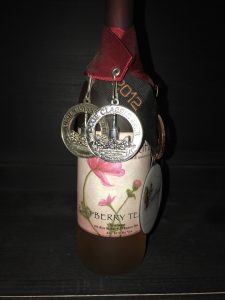 Raspberry Tea
Semi-sweet made with 100% Organic white tea and fresh Raspberries. Big Berry flavors with a slight finish of tea. Raspberry Tea is very good with cheesecake.
$14.95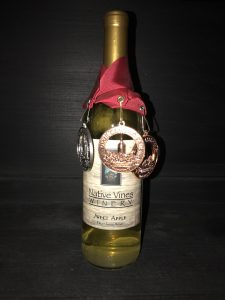 Sweet Apple
A refreshing and light sweet wine made with farm fresh green apples. Sweet Apple pairs beautifully with Roast Pork. Best served chilled.
$14.95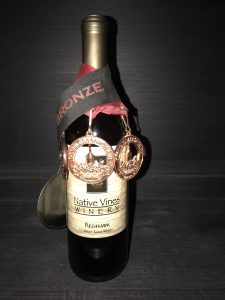 Redhawk
Sweet Full-bodied red wine made with the Merlot grape, very rich berry flavors. Makes a wonderful Wine Ice Cream, or Slushy. Best served chilled.
$14.95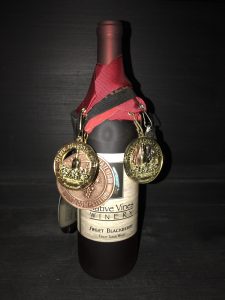 Sweet Blackberry
Perfectly sweetened wild berry wine that burst onto the palette with full berry flavors. Best when served chilled. This wine is sinfully delicious and a wonderful dessert wine.
$14.95