Wine Tasting is available for $10.00 per person. Tasting includes 7 of our award winning wines, of your choice, and a souvenir stemless wine glass to keep. Valid ID required.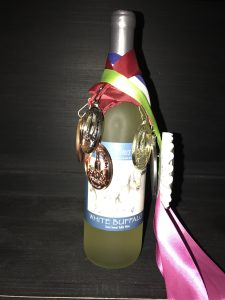 White Buffalo
Semi-Sweet Chenin Blanc, light bodied white, with soft notes of peach and honey. Serve chilled with light fare, perfect with blue cheese Our most Award-winning wine – with a Best In Show Award, 7 Gold Medals and numerous silver and Bronze Medals you can not go wrong with White Buffalo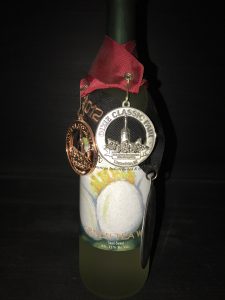 Green Tea
Semi-Sweet, non-grape fermented tea created by Native Vines. Made using 100% Organic Tea, very light and slightly sweetened . Created to pair with Lexington BBQ but works with anything Ice Tea is served with.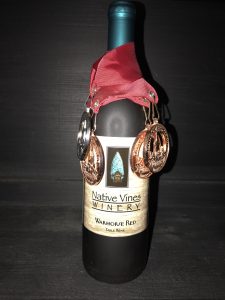 Warhorse Red
Semi-sweet, blend of our aged oaked reds. Full-bodied with strong cherry flavors, hints of clove and vanilla. Pair with appetizers, hard cheese or alone. Serve Chilled on hot summer evenings or heated on cold winter nights, delicious at any temp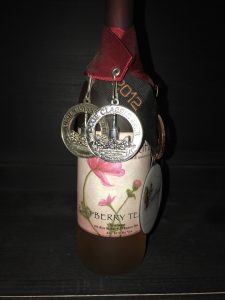 Raspberry Tea
Semi-sweet made with 100% Organic white tea and fresh Raspberry's. Big berry flavors with a slight finish of tea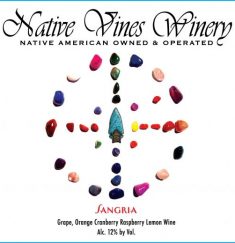 Sangria
The perfect Sangria blended with 4 of our Award Winning wines, crisp flavors of Lemon Orange and Cranberry. One of our most Popular wines. Bottled 1500 Liter Magnum bottles for sharing with friends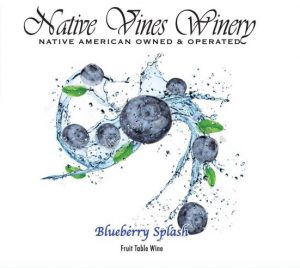 Blueberry Splash
Rich ripe blueberry flavor with a hint of lemon, taste like blueberry pie. took home a silver Medal in its 1st competition and one of our fans favorite wines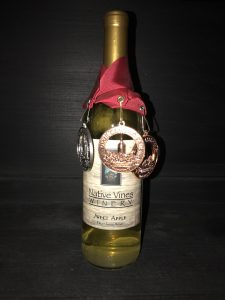 Sweet Apple
A refreshing and light sweet wine made with farm fresh green apples. Pairs beautifully with Roast Pork, Serve chilled.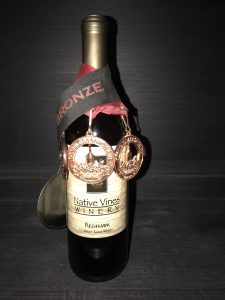 Redhawk
Sweet Full-bodied Red made with the Barbera grape, very rich berry flavors. Makes a wonderful Wine Ice Cream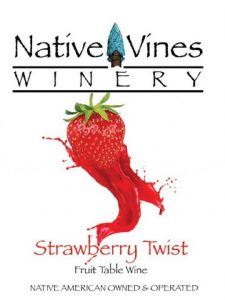 Strawberry Twist
Burst of succulent ripe strawberry flavor with a twist of lime,this is the perfect summer wine. Make the perfect Frozen Margarita or slushy,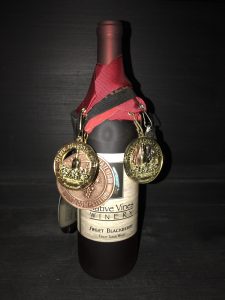 Sweet Blackberry
Perfectly sweetened wild berry wine that burst onto the palette with full berry flavors. Best when served chilled. This wine is sinfully delicious and a wonderful dessert wine.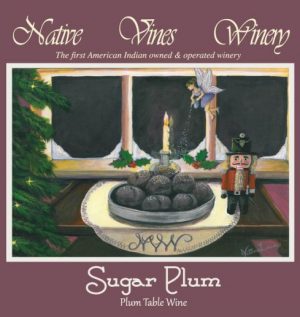 Sugar Plum (2018)
Deliciously sweetened plum wine, with a holiday table that displays the Sugar Plum fairy and a Nutcracker, making this a perfect gift for the season.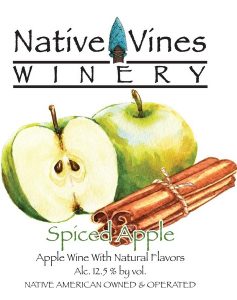 Spiced Apple (2018)
Our traditional Sweet Apple wine mulled with cinnamon, allspice, ginger and more. Apple pie in a bottle! This wine is perfect to serve warm during the cold winter season.